Journal/Notebook Covers
After two months of using my prototype I'm pleased to offer these for sale. The current model has a two spine design and two jump cords included. Proportioned to hold two standard Leuchtturm A5s at minimum it can be used in virtually countless configurations. First three pics show the newly created covers. Any A5 notebook will fit nicely.
ETA: "Factory Second" is sold.
Three are available at this time, one of which I'll term a "factory second" as there is a drop of leather dye on the exterior and the reinforced holes are not perfectly aligned, although it is totally just as functional, the aesthetics are slightly marred but will be all but unnoticed while filled and in use. $40.00 for the Factory Second, $60.00 each for the others. Veg tanned leather that will patina and soften beautifully over the years. Other sizes and configurations will be made to order upon request, so if your preference is A6, B5, B6, or A5 slim these are possibilities. Shipping at $20.00 in Canada, other countries at cost. Can be bundled with any of my other products on offer.
Also have several Muji A5s in plain or lined available to augment your personal favorites. ($3.00 each)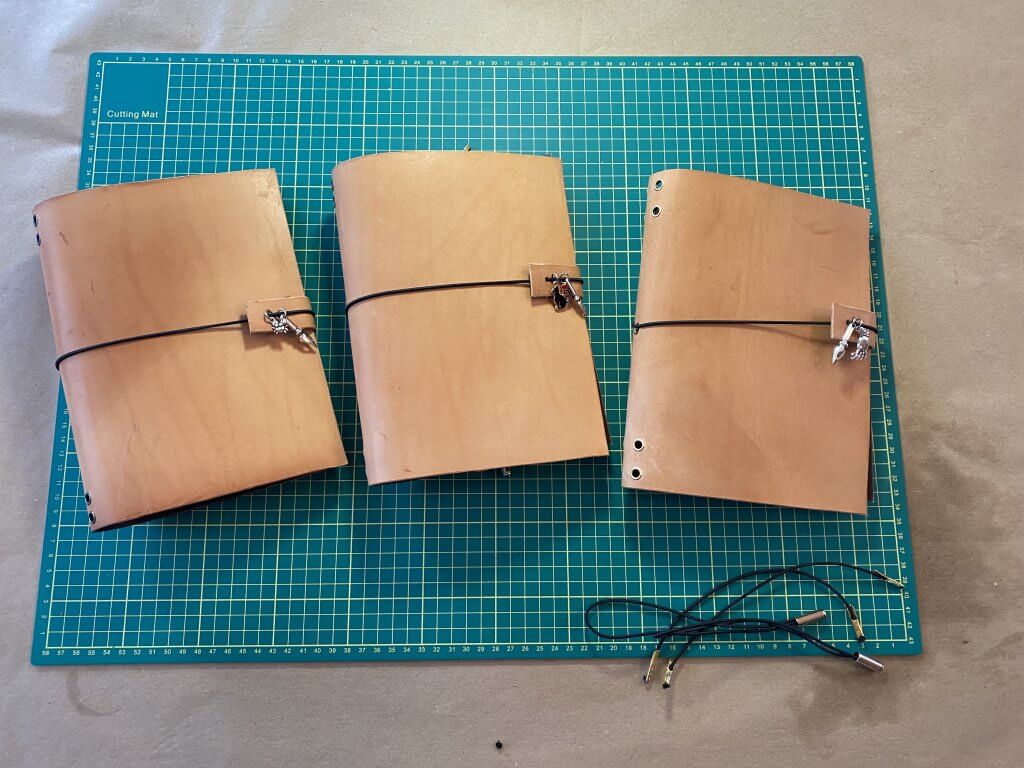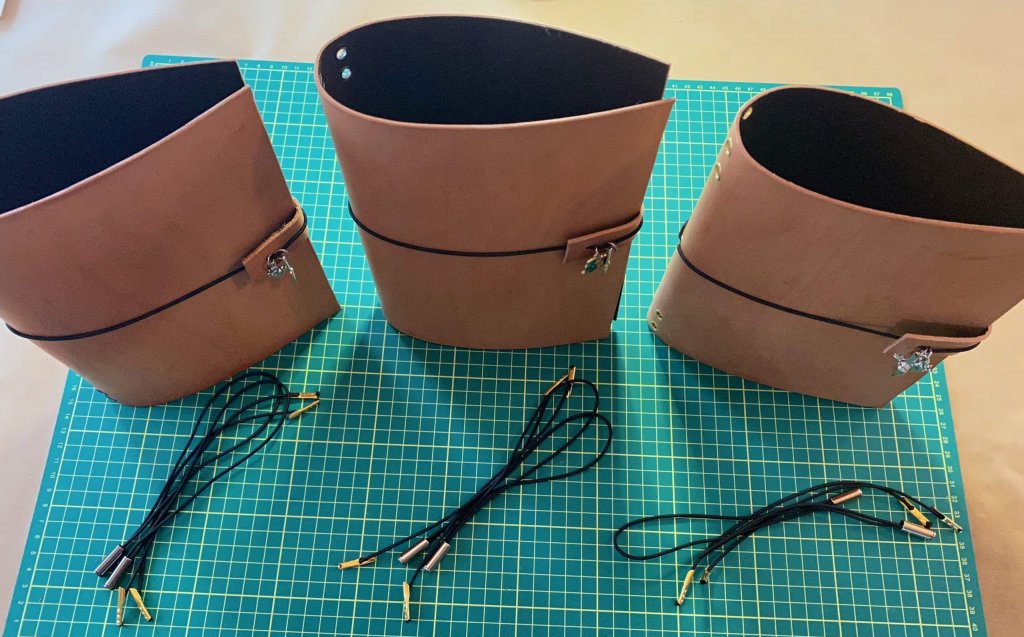 Two pieces pictured above remain available ATM, both pieces are priced at $60 each, $20 S&H.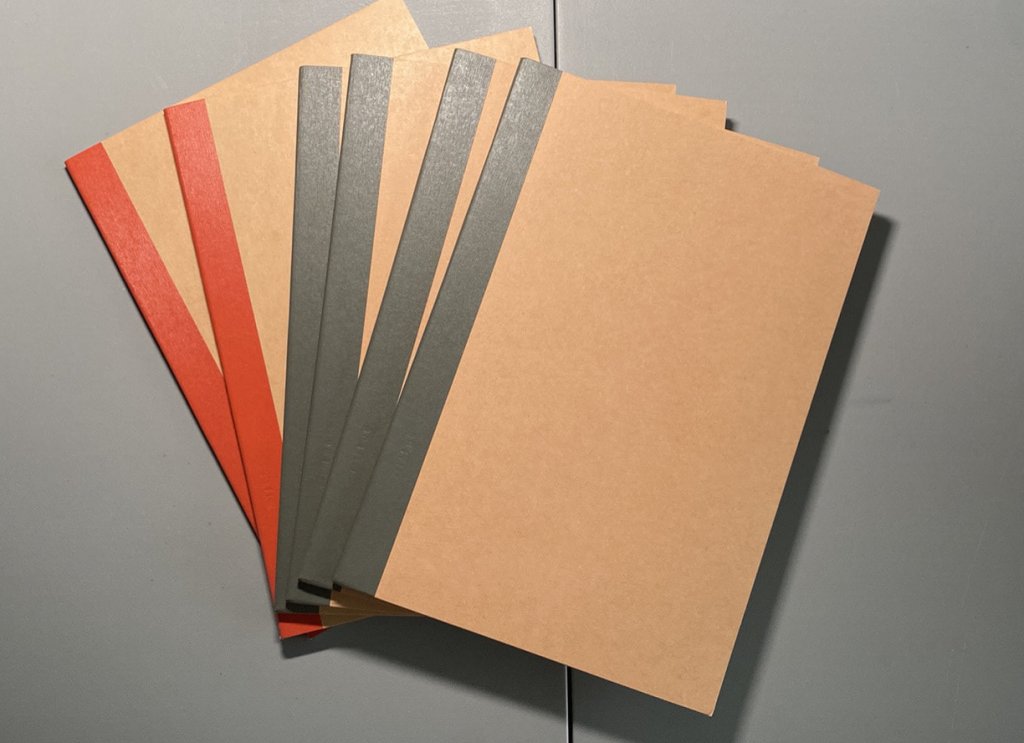 These are now available! I have really liked the customizability of the Traveler's product, but I wasn't too keen on the size. It does make great sense for someone travelling, but for daily type use I found those slim notebooks too small. Like the Traveller's system, I do quite like the Roterfaden system, but find it too expensive. Enter the fact I do enjoy working with leather, and my nature was to design my own. So here it is. Ultimately these are easily customizable, so whether you prefer a thick chunky cover as pictured, or a slim one for just a single Leuchtturm and the like, I can build to suit.
Below is the original prototype that I've been using for a few months now, to prove durability and concept.
Also as pictured, since I wanted to enclose several thicker journals in one cover is a double barrelled version, but a single spine cord is certainly possible, one can still enclose two reasonably thick notebooks on a single eyelet. Jump cords are always a possibility as I added a thin Muji notebook for a scratch pad, and proof of concept, to this one. The options are endless, and other sizes can be built too.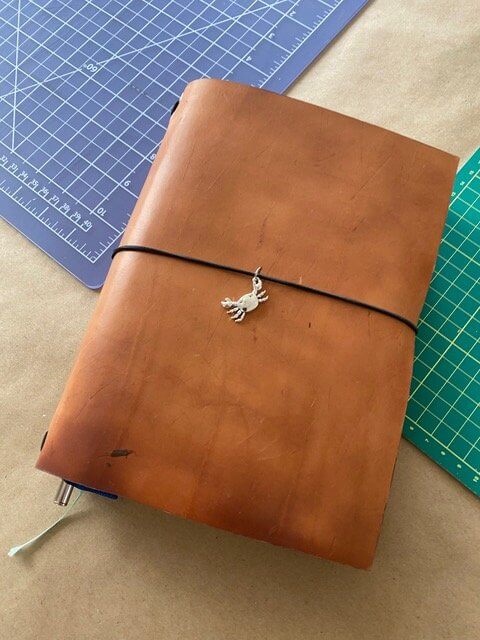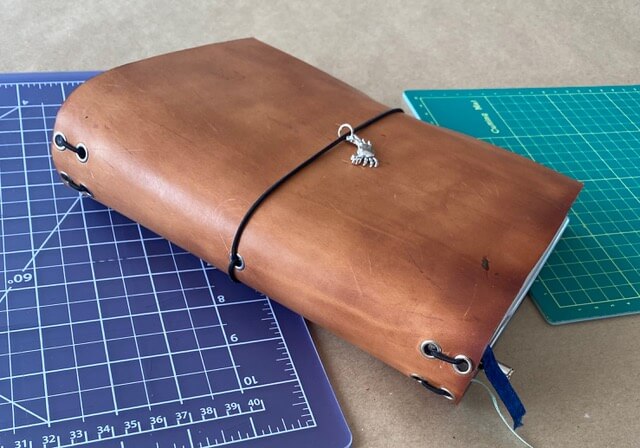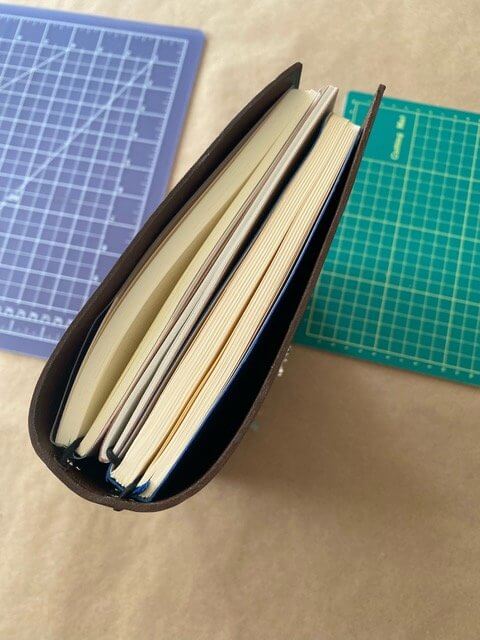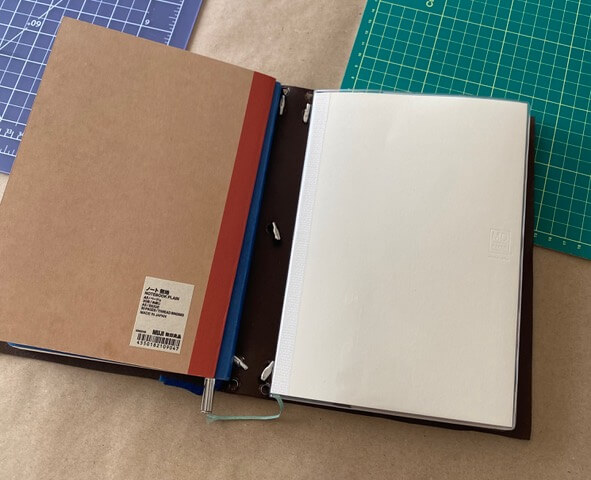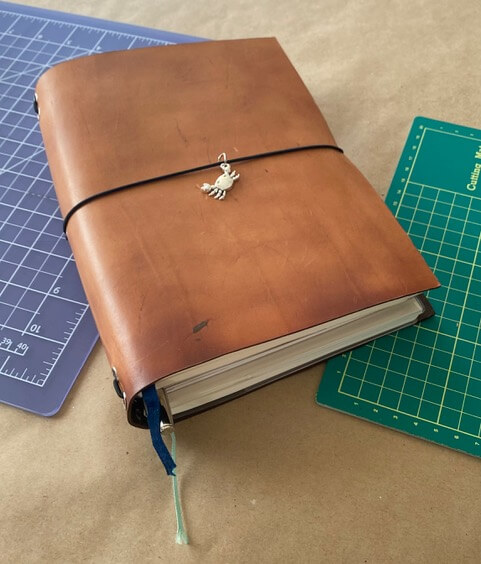 Keychains
Available now, Veg Tanned Leather, split ring keychain. The leather nib measures approximately 4cm x 7cm. Not much else to say about them. $10 each with shipping and handling included. A perfect way to bundle with other accessories or some ink to save on S&H on those items.
As with all products on the website, please email me your order at: henry@penablers.ca and we can arrange everything.
$10.00 S&H included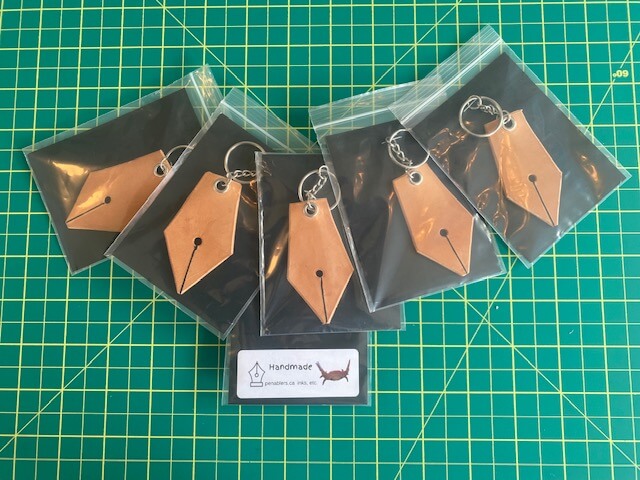 There are a number of items I've listed with free shipping and many that are listed with shipping extra, it's the nature of my variety of products. If you are purchasing an item that has shipping included and another that requires parcel post I will be discounting the $20 shipping charge by $5.00
There is no such thing as free shipping, the cost is either hidden in the cost of the product or some other scheme. I've tried to make my shipping costs as transparent as possible, while offering the best prices I can.