Sample Vials
Adding these for those that would rather trade inks, than buy samples here. $12 for 10 5ml vials, S&H included. As mentioned elsewhere, purchase these in combination with any products on the site (Ink Misers, Crab Pen Holders, Pens) that require Parcel Post Shipping at $20, and I'll discount the $20 shipping charges by $5.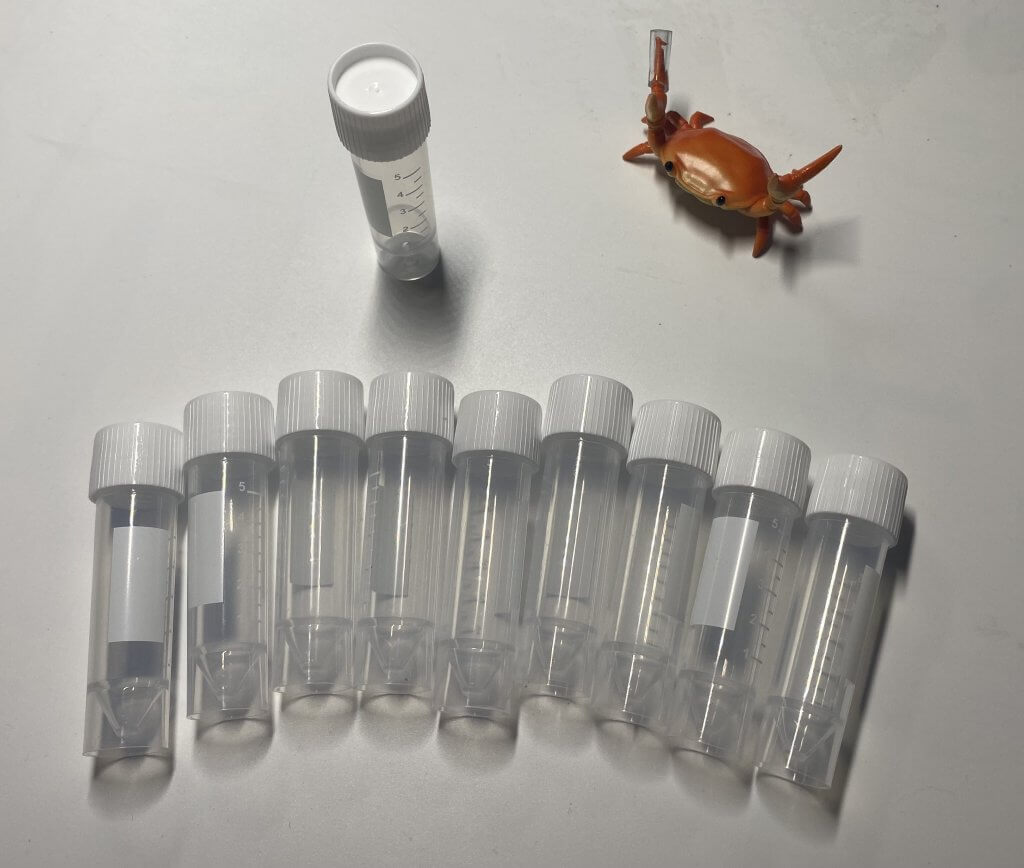 Micromesh
12000grit sanding pad, use when your nib is actually scratchy, or suffers from baby's bottom. As with anything designed to work on your pen with, use at your own risk and discretion. It is advised to practice the technique required with an inexpensive pen first. $4.00 pad.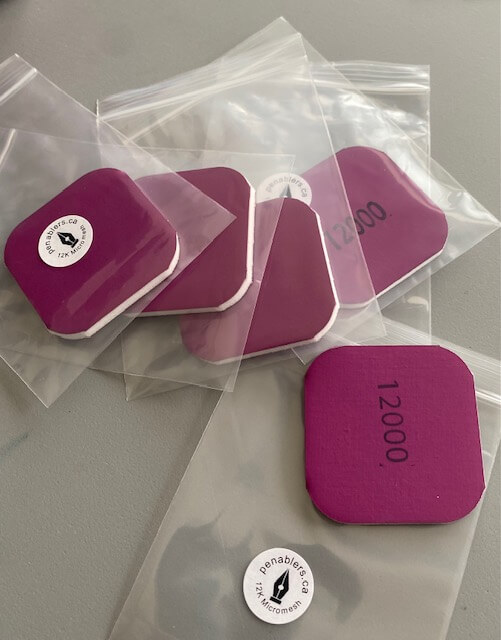 Mylar Paper
One 1/4 sheet of each grit, 1micron, and 0.3micron. Used when your smooth nib could just be a bit smoother. As with anything designed to work on your pen, use at your own risk. $6.00 set of 2.
Syringes, and Blunt Needles
5ml Syringe, with 14ga blunt needle $3.00 each set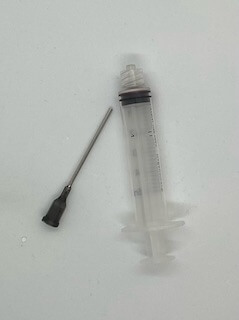 Silicon Grease
Small tub of pure Silicon Grease, for eyedropper conversion $3.00
O-rings
finally… The perfect size for Platinum Preppies $3.00 pack of 4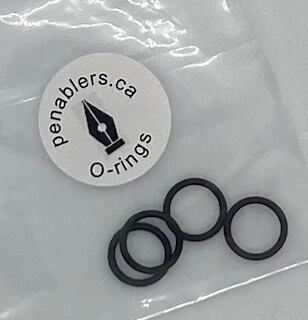 Ink Treatment
yes… The Brand Name stuff, so useful, so hard to come by. a 1ml vial, by my calculations and measurement, enough for 300ml of ink. $2 per 1ml vial
Ink Miser
I have a number of the footed, clear Ink Misers available, don't know if I will be able to acquire more once these sell, but they are virtually indispensable for refilling pens. $8.00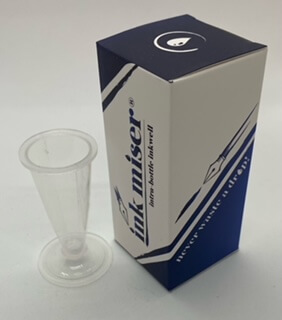 Brass Shim stock
0.002″ when you need to clean those tines, or get just a bit more flow. 3″x1″ strip, $3.00
Tubing
Something I've come up with myself, a 6″ length of plastic tubing that can fit on the end of your syringe, and reach the bottom of the tallest bottle of ink. $2.00 per piece. (Please note, Syringe and Needle are only in the photo for illustrative purposes).
All these items, save the Ink Miser can be shipped via lettermail, and will incur the same $5.00 S&H charge, if the Ink Miser is purchases it will have to be mailed via Parcel Post, and charges are a flat rate $20. As mentioned other places, there are a number of items here and there that I've included S&H in the price, if any of these are purchased at the same time as any of the items on the site that require Parcel Post charges, I'll discount the $20 shipping by $5 per item.
Enquiries and orders:
henry@penablers.ca