New to penablers.ca:
Thursday, September 14, 2022
Inks
Available now, are the newest releases from Birmingham Pen Company, as usual these are $5 per 4ml sample, and there is a $5 S&H charge for up to five inks. Also if buying any of the offerings that require the "upgrade" to parcel post shipping at the $20 flat rate, the deal is that if you buy 5 inks (or other items with the $5 S&H charge included), I'll discount the $20 rate by $5 per item.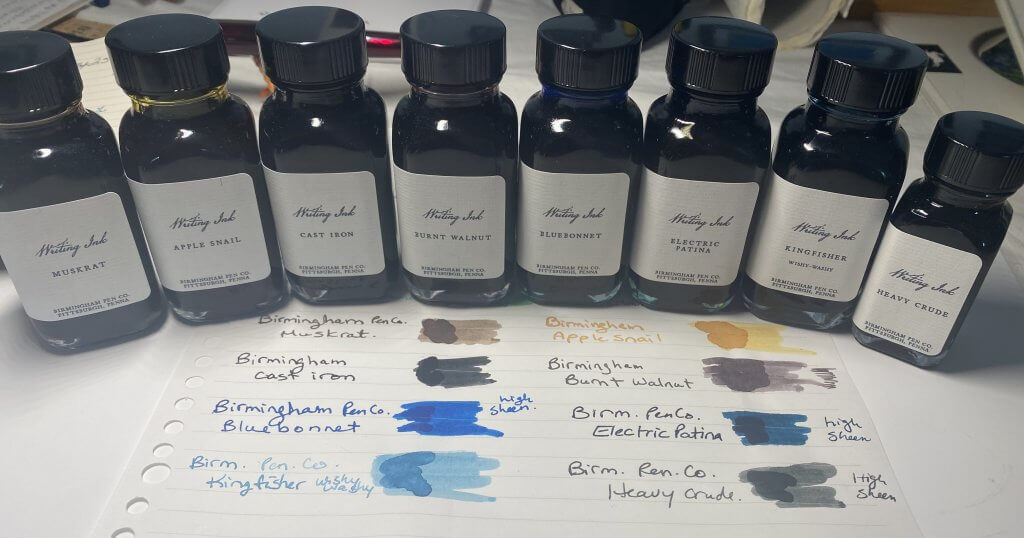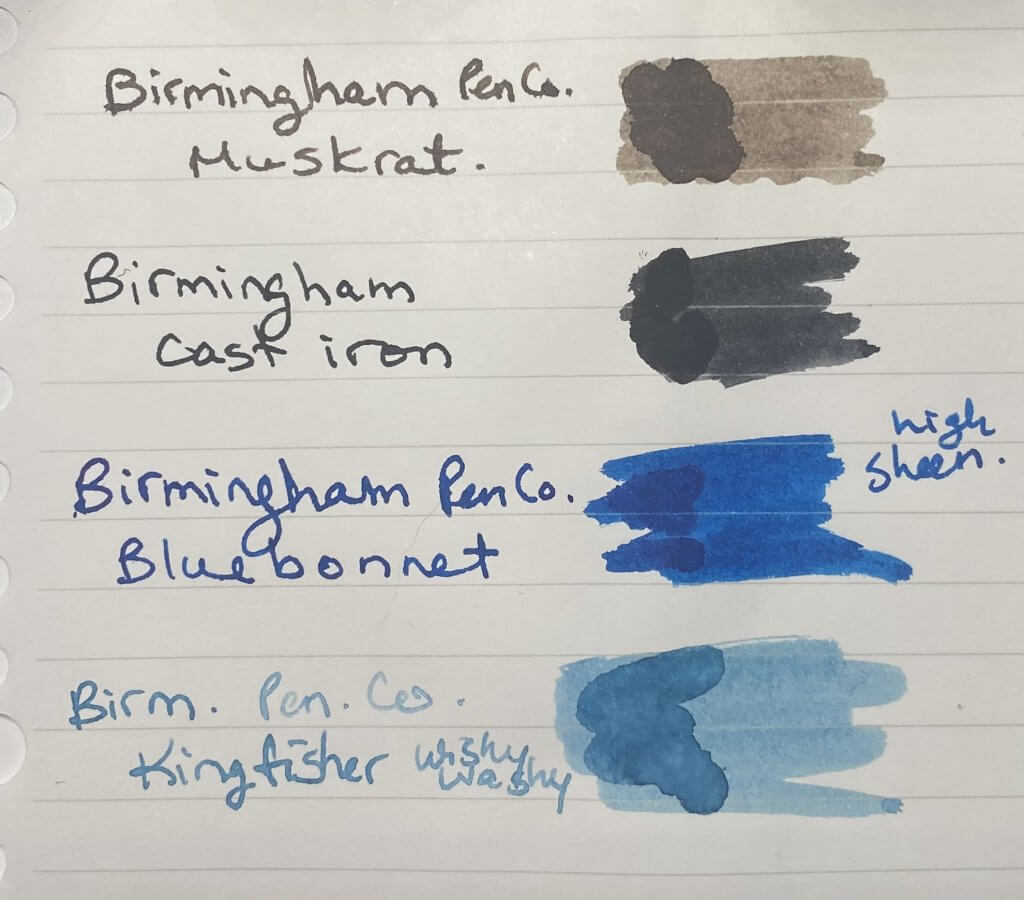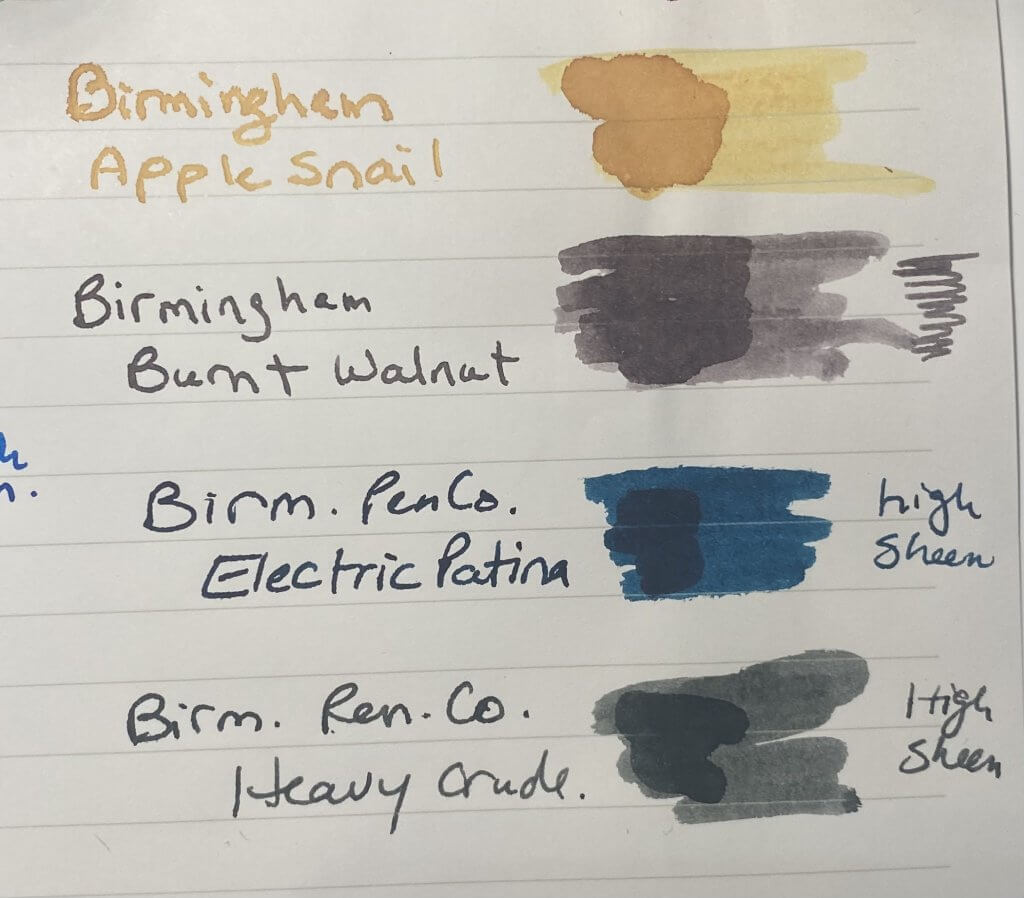 Sample Vials
I have finally found a reliable source for lab grade 5ml Sample Vials and while I may be shooting myself in the foot with these, I am offering empty vials for sale.  Ten vials for $12, S&H included. As with other offers around the website, purchase these vials in combination with other items that require the "upgraded" $20 parcel post charges, and I'll discount the $20 by $5. Yes, if you shop around here, you can in fact have the $20 charge discounted to zero.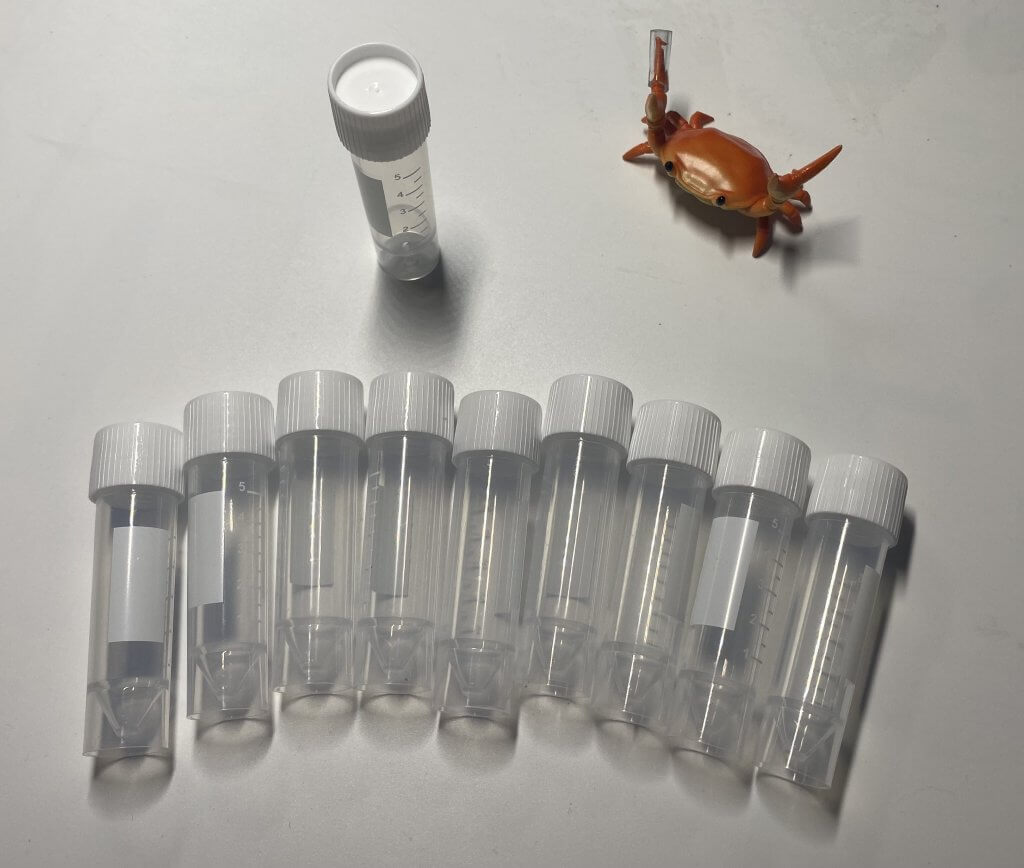 Mabie, Todd, & Co.
Here are two pens that will never receive the love they deserve in my collection anymore. The Blue "Swallow" is a twist cap, and the Red "Gramercy" is a snap cap. Both pens show no outward signs of use, and are as new. Only the outer boxes show some signs of storage. Both pens come with a converter and both converters have some staining remaining despite my best efforts. The Gramercy is labeled as a Fine nib while the Swallow has a similar size nib, but is unlabeled.
Offering both pens at $100.00 each, Shipping included.
Thursday, August 18, 2022
Just saw these today, and found them rather cute, adding them to the offerings here for that reason. Kitty Pen Rests. $12.00 Shipping included, and as many of these shipping included items, bundle a Pen Rest with those items that require the $20.00 S&H charge and I'll discount shipping by $5.00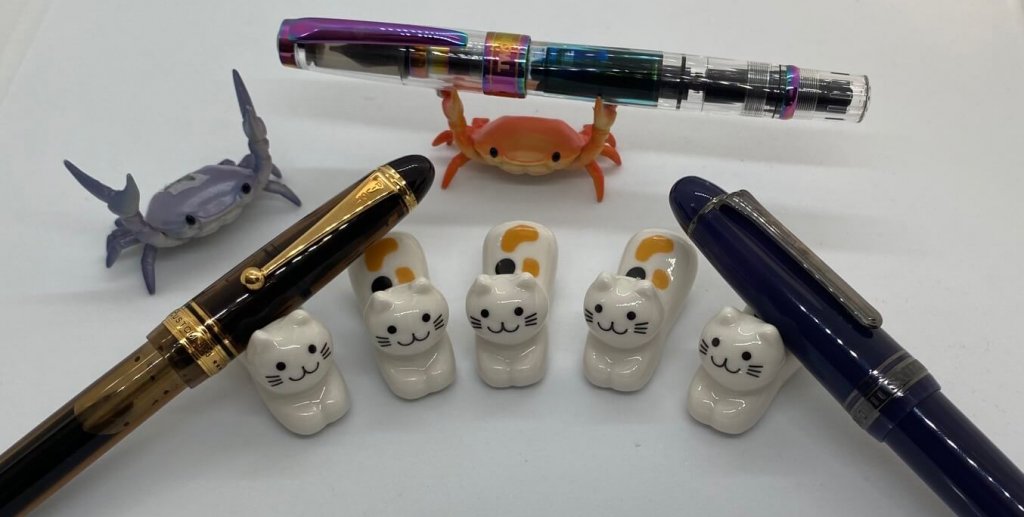 Tuesday, August 16, 2022
Added another style of keychain to the mix today, for those that find the leather nib keychain simply too large or bulky, but still want a nib with your keys.
$8.00 shipping included.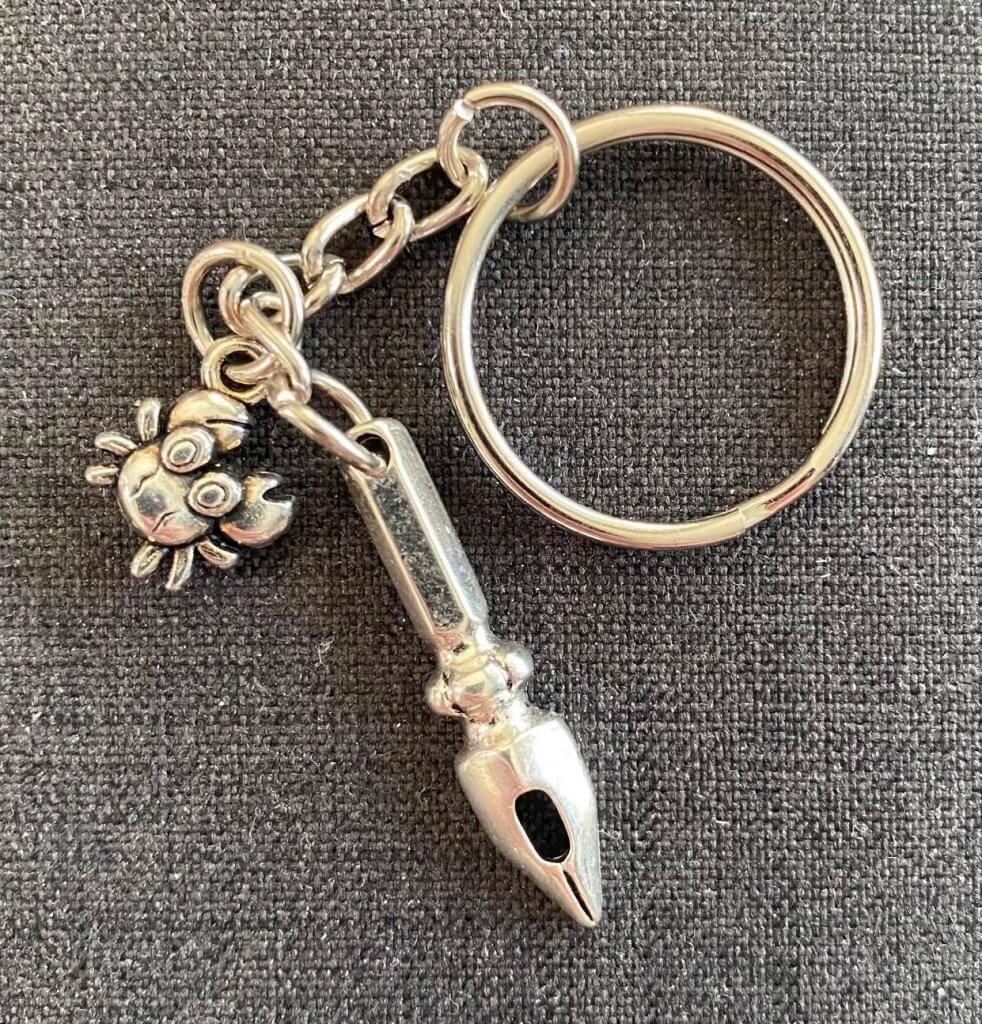 Monday, August 15, 2022
Yamamoto Paper tasting, 1 sheet of each of the 18 in the set. I will be marking the individual pages with a small number to identify each one, and the information on each paper will be sent in a file via email to give a rundown on each type.
$25.00 per set, shipping included.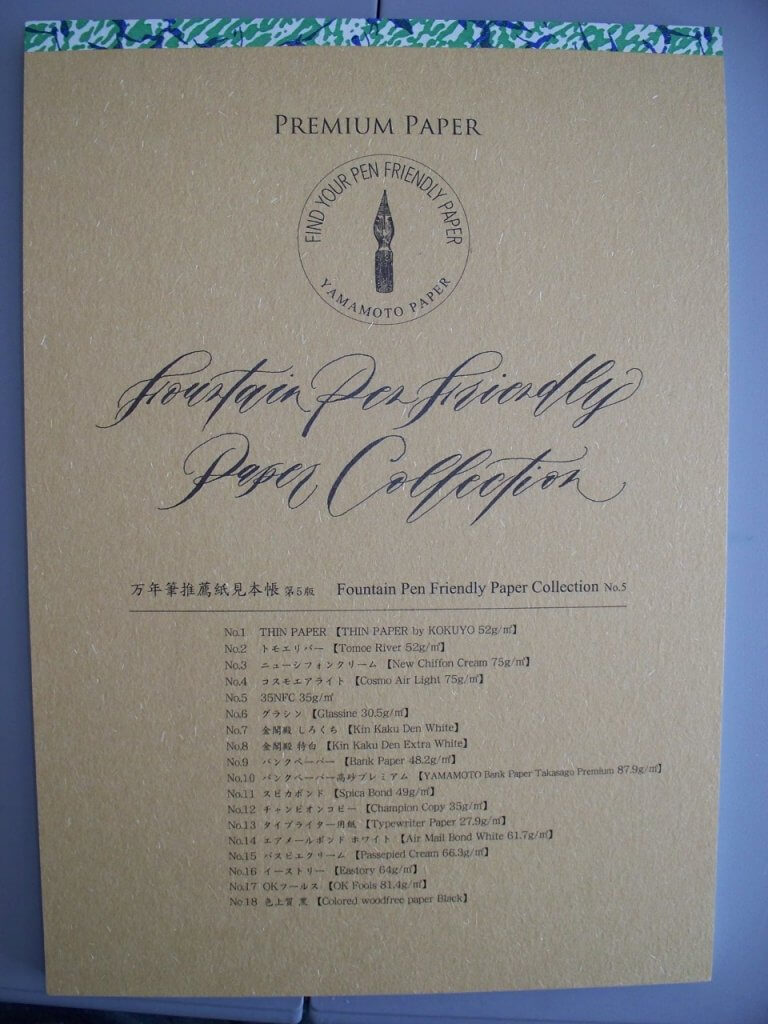 TWSBI Iris,
Through every fault of my own, I have three of the new Diamond 580 Irises. One of each nib size of Fine, Medium, and a Stub. I'm selling these at cost, of $137.00 plus shipping. If bundled with any items that are listed as shipping included I will be reducing the cost of shipping by $5.00 per item. ie: buy a key chain, subtract $5.00, buy 5 samples of ink, subtract another $5.00, etc…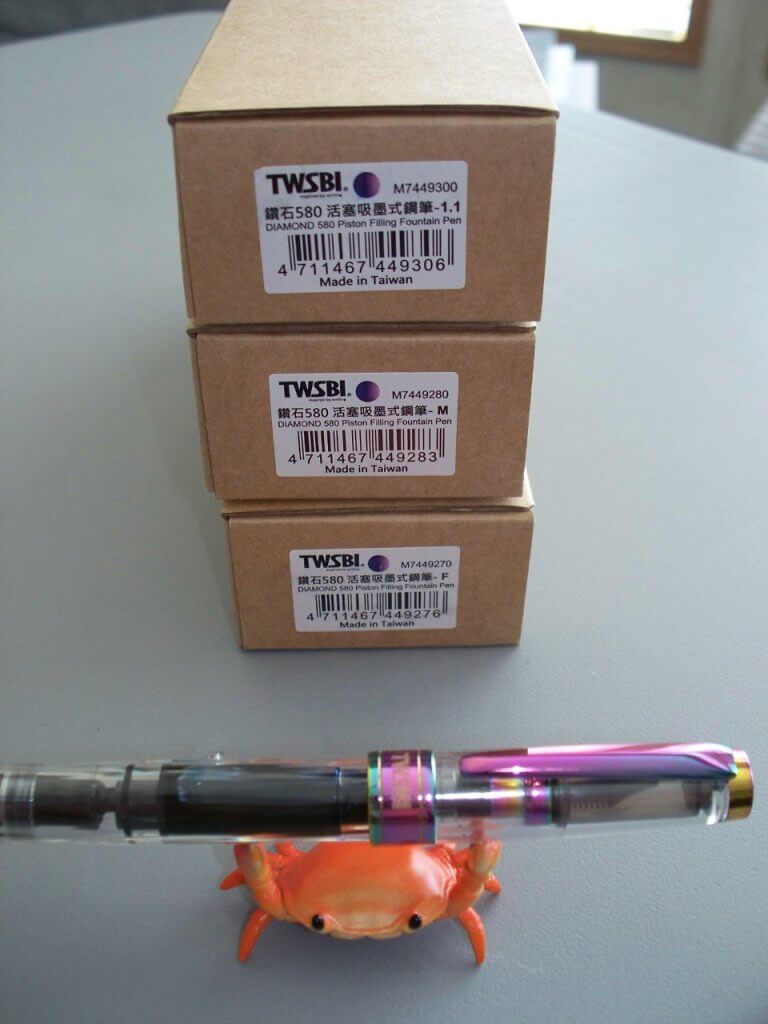 Crab Pen Holder (!!!)
Finally available, not a knock off, but the original work by the Japanese artist/sculptor Ahnitol. Limited quantities of Teal, Pink and Blue, single crabs in a couple of other colours, and a larger number of the red crabs available. Not pictured (yet) a new Cat pen holder, and a sample of Shrimp pen holders, update… Shrimp have sold out, one in very light blue, and one Pink/Orange.
$12.00 each, plus shipping. If bundled with any items that are listed as shipping included I will be reducing the cost of shipping by $5.00 per item. ie: buy a key chain, subtract $5.00, buy 5 samples of ink, subtract another $5.00, etc…